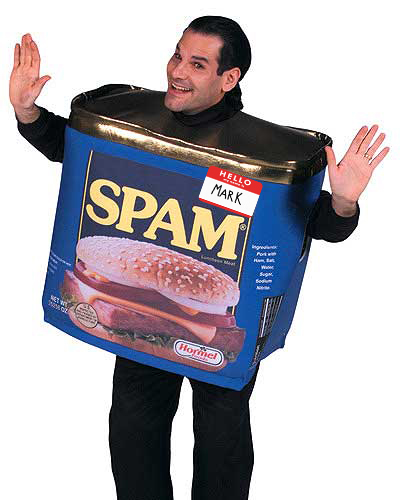 Amidst all the broken English, random text spam comments I get on my blog, there are some occasional gems that have been written by someone with a command of the English language. The goal is the same as any other spam comment: to get someone to click on the link. Every marketer knows that if you tell an interesting story, you can get someone's attention.
Below are two recent examples of this. They are pretty compelling stories. They are simple. They are about one thing. And they are totally irrelevant to the post they were left on, and just as irrelevant to the links they want you click on. But you click because you want some context. Or to see a picture. Or to know a little bit more of the story.
But you never will.
Today, I went to the beach front with my kids. I found a sea shell and gave it to my 4 year old daughter and said "You can hear the ocean if you put this to your ear." She placed the shell to her ear and screamed. There was a hermit crab inside and it pinched her ear. She never wants to go back! Lol I know this is completely off topic but I had to tell someone!
Yesterday, while I was at work, my cousin stole my apple ipad and tested to see if it can survive a 30 foot drop, just so she can be a youtube sensation. My iPad is now broken and she has 83 views. I know this is entirely off topic but I had to share it with someone!