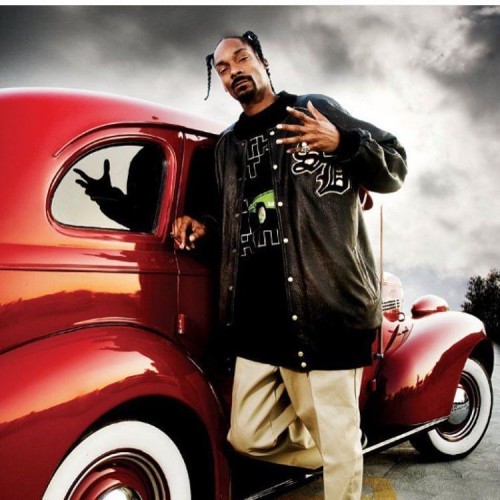 The Jeopardy-winning computer from IBM known as Watson is making his computing skills available to the world. Developers are now able to create online apps that use Watson to crunch the numbers in the background. I discovered one of these that compares your Twitter account to those of celebrities and picks the best match.
Most of my tweets these days are links to articles about digital marketing, content, social media, advertising and maybe a little bit of travel thrown in. The program determined that my Twitter personality was 92% similar to the rapper Snoop Dogg. He doesn't tweet about any of those things. He posts lots of pictures of himself and his rapper lifestyle, as well as other musicians, sports stars and his family.
As you see in the chart below, the similarity is based on five different scales of opposite traits. I think it does a decent job with me, as I am more curious than cautious, pretty reserved, analytical and confident. And apparently Snoop Dogg is all those things too. But I find it a bit odd that he is more organized than me.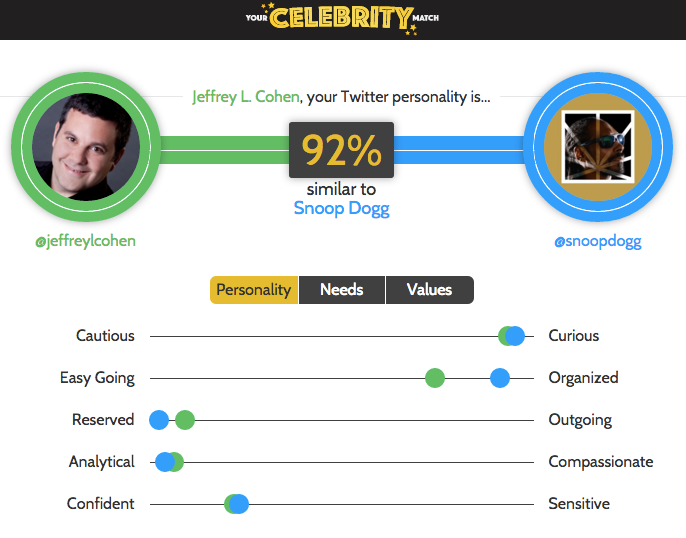 Go to Your Celebrity Match to find your own Twitter match.
And because it is awesome, here's Snoop Dogg narrating a nature show: