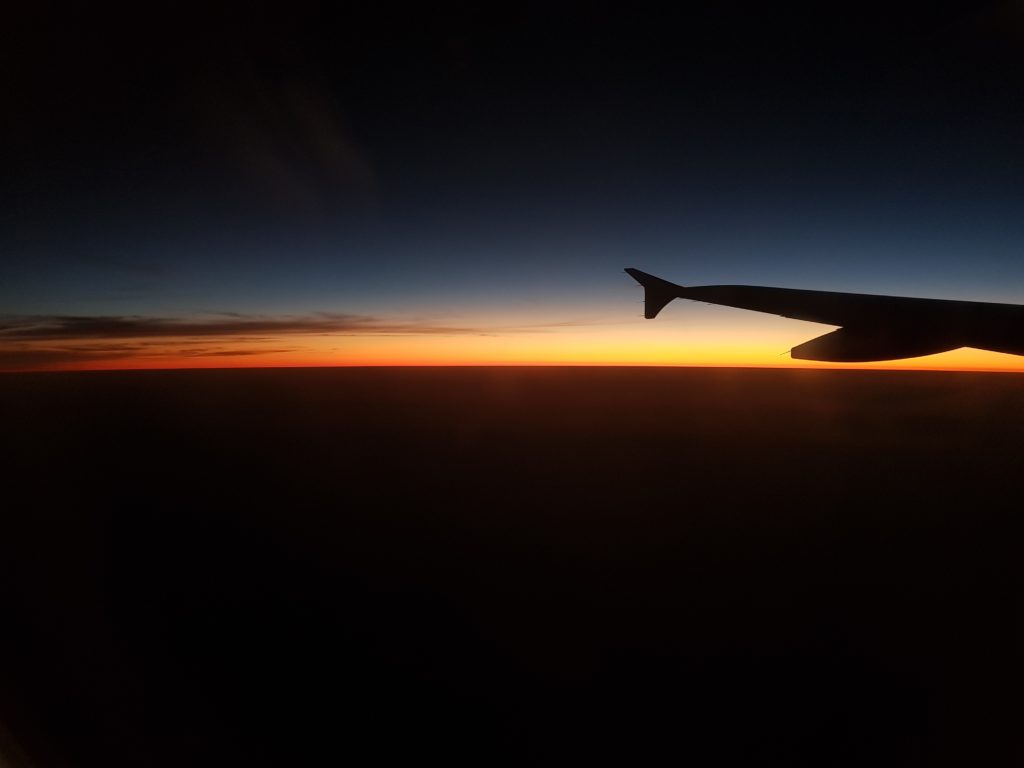 As long as I have been in marketing – which has been most of my career – I have done a substantial amount of traveling. That means that I am a member of many frequent traveler programs. Airline. Hotel. Rental cars. I probably even joined the Amtrak loyalty program that one time I took the Acela, but that is a story for another time.
I used to get quarterly letters in the mail with my accumulated mileage or points. At some point those printed letters became monthly emails. Those early emails had trouble keeping up with my travel. This was a data problem.
Processing data takes time
There was a particular airline that would send me a statement for the previous month three weeks after the end of the month. And the data was listed as of the end of the month. That was three weeks ago. That meant that it took them three weeks to prepare the email after pulling the data from their flyers' accounts.
By the time I received that email, I had likely traveled again and the mileage listed in the email was outdated. Let me be clear. The most important information – that which was at the top of the email – was irrelevant. That made me less likely to scroll down and see what else was in the email.
Ten years ago, when we had lower expectations of receiving current and accurate data by email about our accounts, it was easier to let things slide. Things took time. Have things improved over time? Yes, they have.
Last week I got an email from this same airline. It came two weeks after the end of the month, but the data was from the day before. That is a better representation of my airline miles. If I have traveled since the data was pulled, the system is not even updated, so I wouldn't even expect the email to show anything more current than yesterday.
Better than yesterday
But now, there's a device in my pocket that lets me check my miles any time I want. So for the email to be relevant today, it has to compete with the instant data that I can pull myself any time. Can emails do even better than pulling in yesterday's data? Of course they can.
When looking at using real time data in emails, dynamic content can pull data into the email at the moment a recipient opens it. This can be the exact same data that a customer sees on the web or in their app. Again, once you start competing with yourself for how current the data is, the customer wins.
But marketers win too. These transactional emails that update flyers with the most current mileage, status, and progress toward status include promotional offers below. This is where real time data encourages engagement and revenue. It doesn't matter if those offers are relevant if the nobody scrolls down. But just to be sure, make those offers relevant too.
Supported by real time data
There's also another way to think about using real time data in emails and there's a hotel company that does this. Yes, I am in their loyalty program. I get lots of promotional emails from them encouraging me to book a trip and stay at one of their properties. These are usually relevant, based on places I have stayed. I also get offers for popular destinations.
But what's different about these promotional emails?
Every single one of them pulls in the latest number of points that I have in my account. This is not a hotel chain I always stay at, so my point total does not change every month. This means I don't know exactly how current the data is, but it shows my current status and how many points I have. In every email.
That is a subtle reminder to either use my points for a stay or to book a stay to gain status. This use of real time data is the opposite of the airline example, but another way to engage customers with real time data – even in a promotional email.
There are lots of ways to use real time data in emails – probably as many ways as there are emails – but marketers will see results whenever they pull together sources of information about customers and demonstrate that they know what is important to those customers.
The post originally appeared on the Cheetah Digital blog.