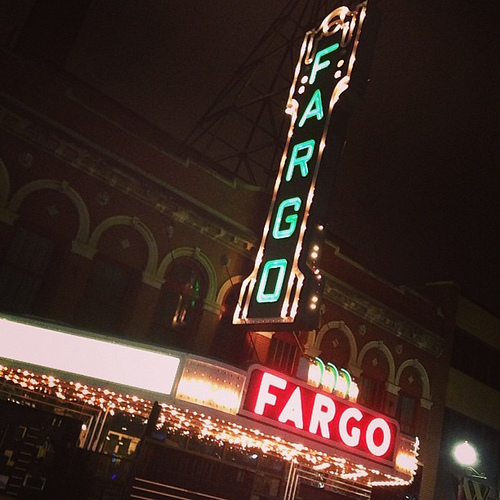 One of the best parts of traveling in the US is to experience the wide open spaces. In the past year I have been to several Midwestern and Plains states for the first time as part of my 50 state quest. Places are so flat that the horizon is much further away than it is in the east. Rolling farmland just extends out further than you can see.
On Sunday, after arriving in Minnesota, I drove a couple of hundred miles to Fargo, North Dakota. There was plenty of snow on the ground in northwestern Minnesota, as you would expect this time of year. At times it looked like a barren lunar landscape, which was really hard to photograph at 70 miles an hour. Red barns, silos and graineries are also hard to shoot at that speed, plus the GPS unit on the dash kept photobombing me. At other times it was so flat and empty that it looked like a snow-covered, frozen lake that goes on and on into the distance. Seeing frozen lakes, complete with ice fishers, put that image in my head.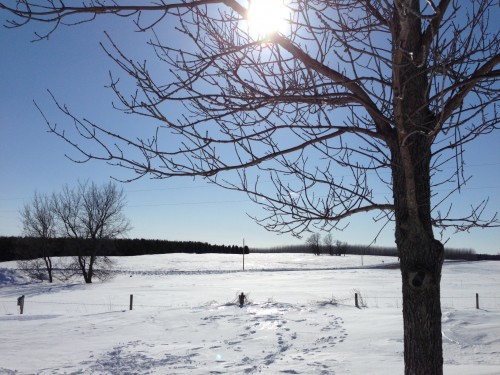 I like taking pictures of the state border signs when I arrive in a new state. The only sign posted when crossing the Red River from Minnesota to North Dakota was a Fargo city limit sign. I took a bad picture of that is not worth sharing. I never found a state welcome sign.
Rather than just driving up to North Dakota, eating dinner and driving back in the same day, I had planned to stay the night. And if I am staying in Fargo, why would I want to stay at the Hilton Garden Inn on the edge of town? A downtown hotel is what I needed.
I arrived in Fargo just before sunset and checked into the Hotel Donaldson. This boutique hotel has 17 suite rooms, and each one has an artwork collection by a local artist. I stayed in Room 2, with art by Gretchen Bederman. The building was built in 1893. It was originally an Oddfellows Lodge (cue REM) and was converted into a "luxury European hotel" in the 1910s. The rundown hotel was purchased in 2000, gutted and re-opened after a three year renovation as part of the revitalization of downtown Fargo.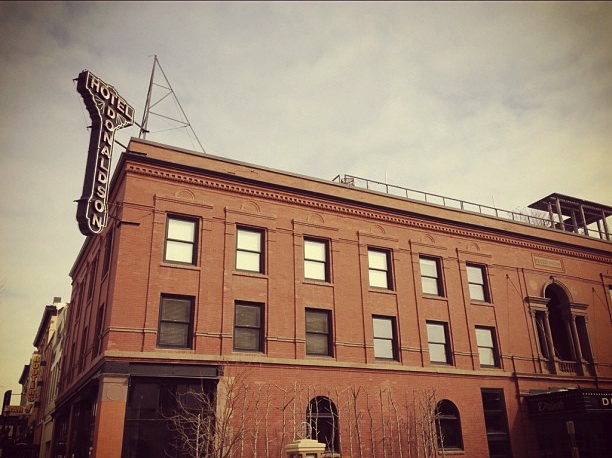 The hotel restaurant prepares food with locally-sourced and organic ingredients. Even though the main restaurant is closed Sunday nights, the lounge serves the full restaurant menu. I started with the Rabbit. It was pastry wrapped and served with grilled pepper salad, mole and pepitas (pumpkin seeds). Then I ordered the Bison Short Ribs. I have learned that you should always order beef, or in this case bison, when in the Plains states. It was served with horseradish & caramelized shallot mashed potatoes, charred glazed carrots, and grilled onion salad. Tender, local and delicious.
When you are in a new town for half a day, how do you find out what to do? Ask your server. And the hotel staff. I discovered that there was an Andy Warhol exhibit at the downtown art museum. And by checking online, I learned that the Woodchipper from the movie Fargo was located in the town Visitor's Center. Those were two things that were definitely on the list for Monday.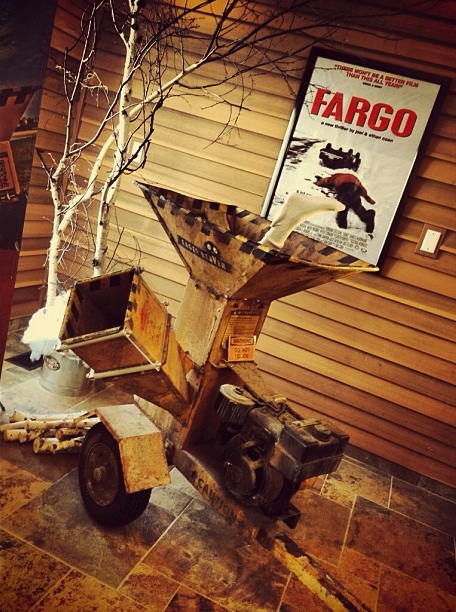 I started Monday with a trip to the hotel gym. It seemed like a better option than running on dark, icy streets in 18 degrees. After a little work I headed out towards the river. If I had run outside that's where I would have gone, so walking there made sense. I was interested in seeing the Red River because it is one of a handful of rivers in the US that flows north. I guess it is flowing this time of year, but the water is not visible beneath all the ice and snow.
After Warhol and the Woodchipper, which could be the name of a bad children's book, I needed something to eat before heading back to the Cities, which is what everyone calls Minneapolis-St. Paul up here. On a friend's recommendation I went to Kroll's Diner. I found the German Specialities section on the menu because I wanted traditional, local fare. I started with Koephle, which is a light cream of chicken soup with cube shaped dumplings. It was fair, but filling. Then I had Fleischkuchle, which is a seasoned hamburger wrapped in pastry and deep fried. This was awesome. The pastry was not flaky, but solid and flavorful. They brought ketchup to the table with it, but I dipped it in the thick beef gravy that was ladled over the mashed potatoes. With a three and a half hour drive ahead of me I skipped dessert.
Now that I had checked North Dakota off the list, it is time to plan the next state. I think Oklahoma is calling me "where the wind comes sweeping down the plain."